References
WeberHaus Villa in Rheinau, Germany
Inspired by the Bauhaus: in the spacious showrooms of this elegant villa, carefully chosen designs perfectly complement the pared-back aesthetic.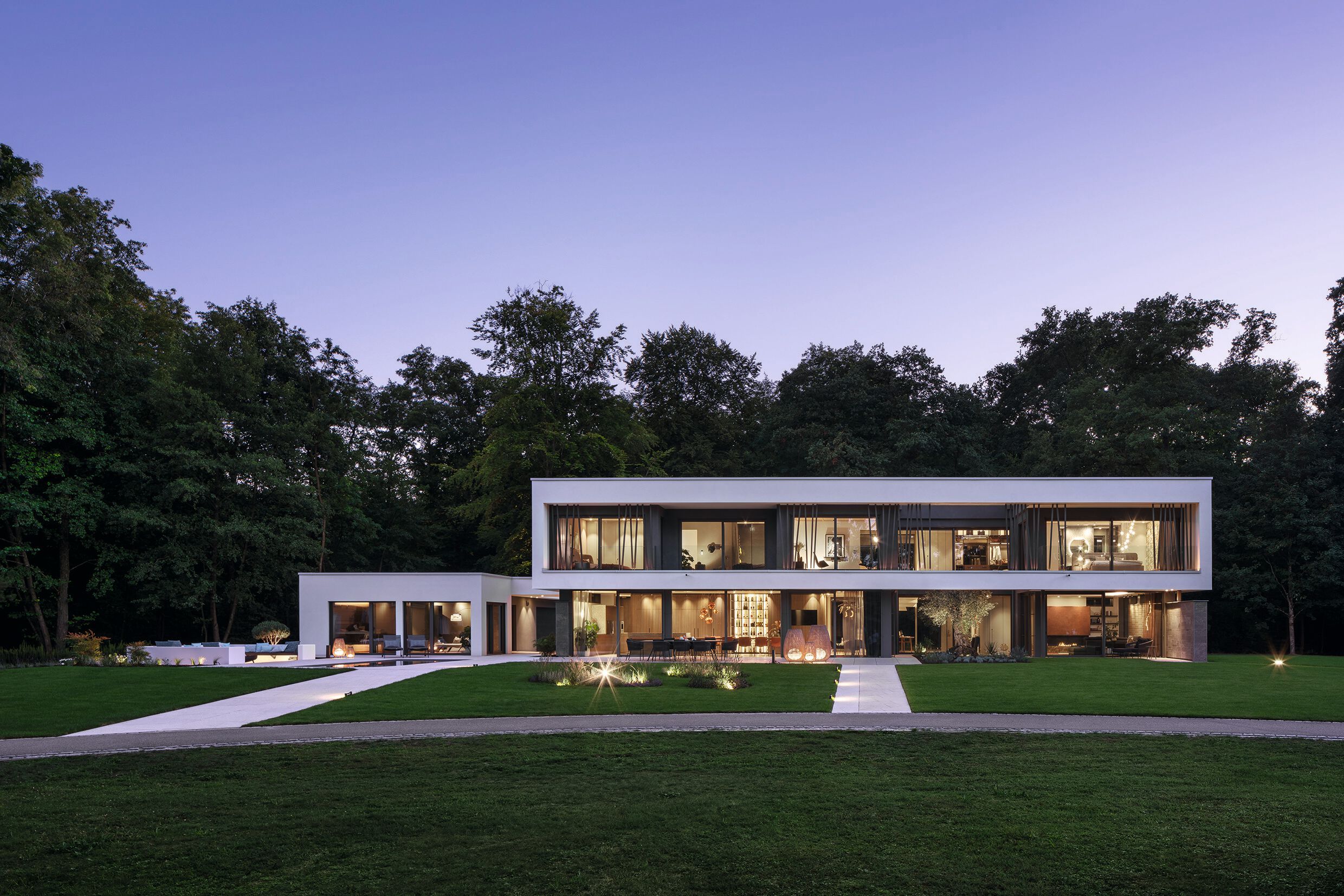 An eco-friendly prefabricated wood building over 335 square meters
The new villa created by house builder WeberHaus – which, like Walter Knoll, is a family business with a global reach – combines manufacturing skill with high standards in design. The result: a stylish and luxurious villa that brings the potential of contemporary prefabricated houses to life. The building is part of the WeberHaus World of Living exhibition at the company's headquarters in Rheinau, south Germany, close to the French border
"A home should be as individual and authentic as its inhabitants. Exclusivity alone does not suffice. Personality, expression and character are far more important."

Nick Blunt, architect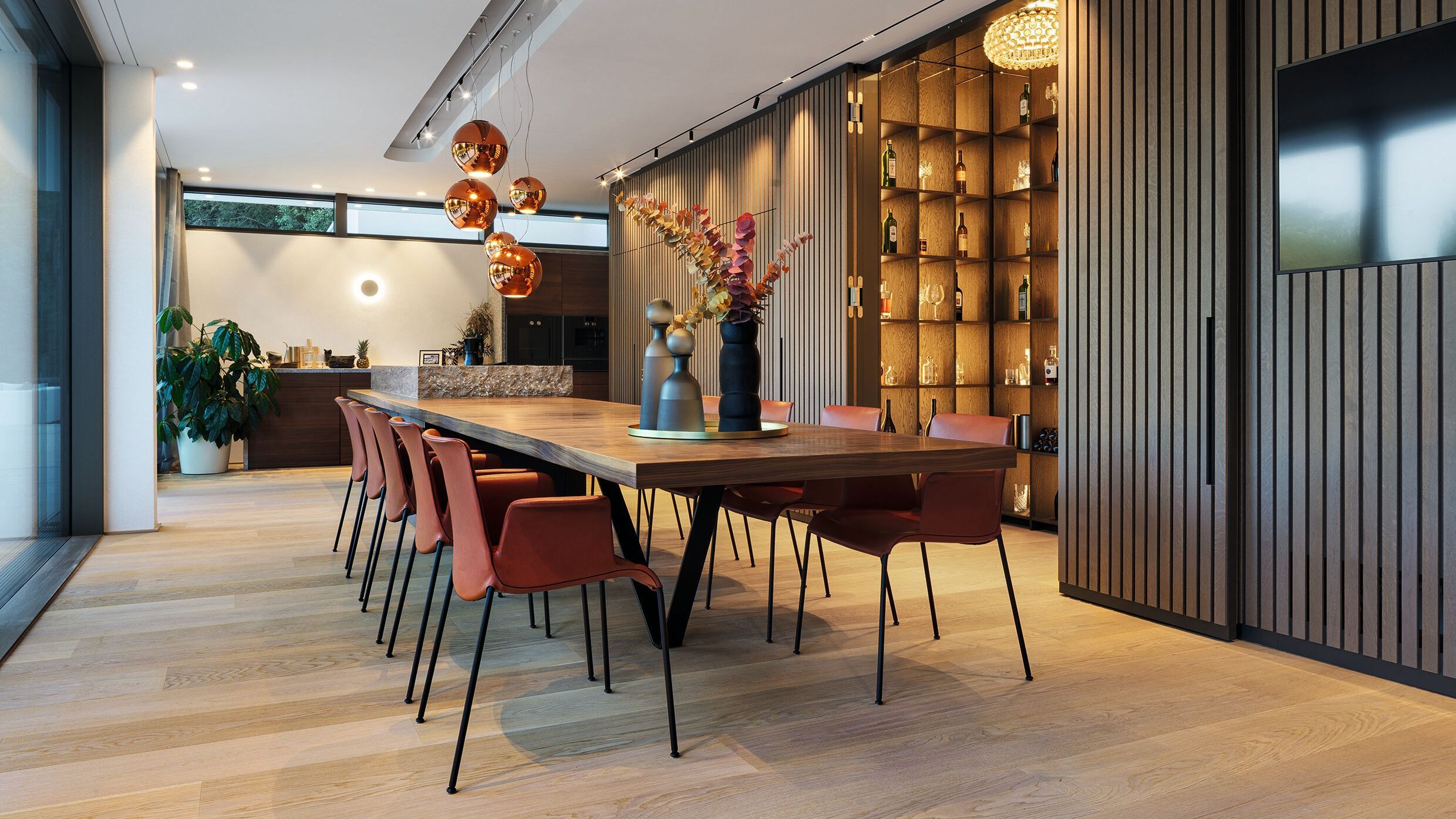 A contemporary interpretation of the Bauhaus
A clear geometry and rhythm characterize the two-story building and create associations with the Bauhaus style. With large windows the length of the facade, this home created by London architect Nick Blunt exudes transparency and openness. The elegant interiors were furnished by the Stuttgart-based interior design company GEPLAN DESIGN, which selected pieces in shades of red and brown.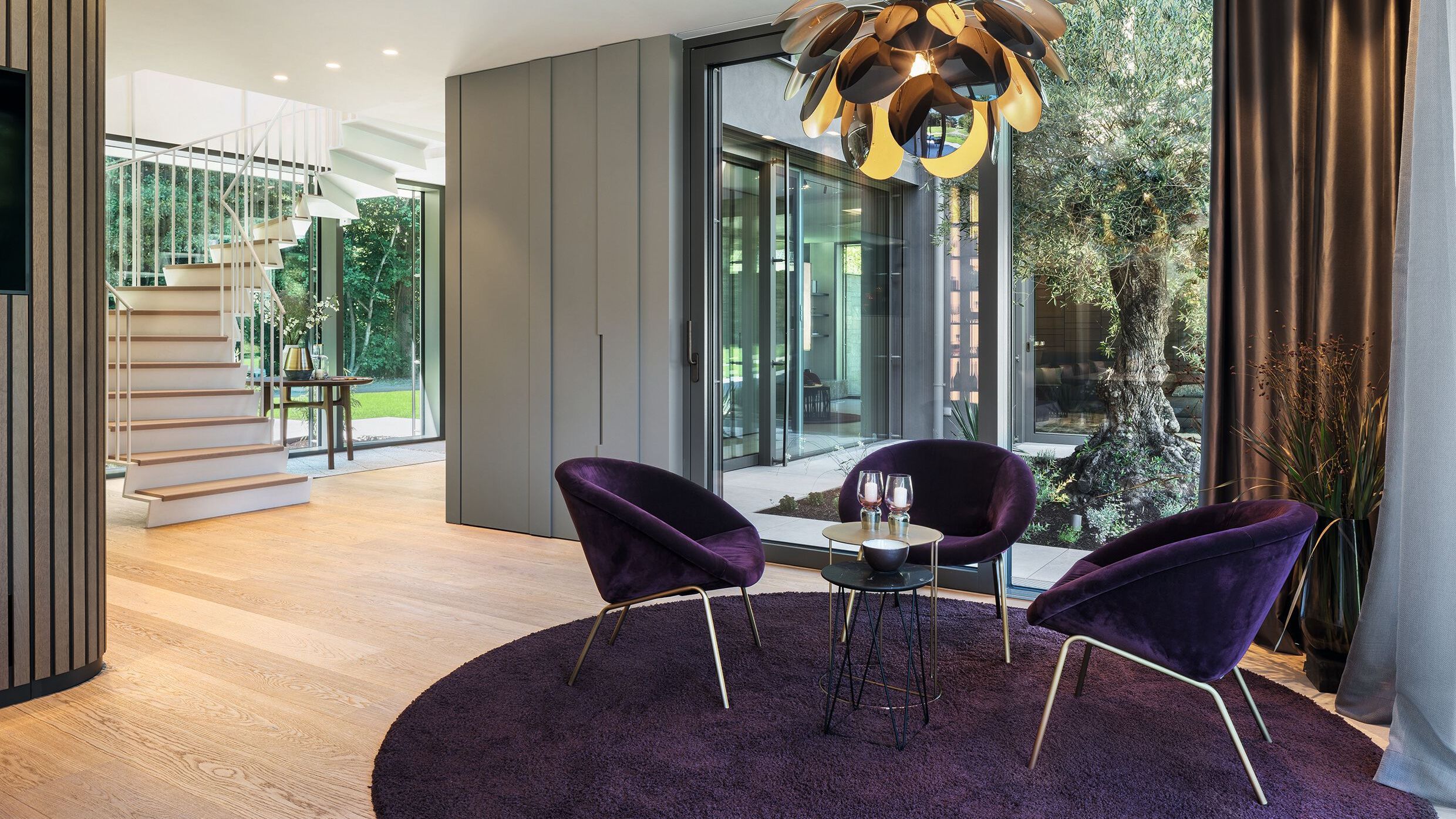 In the entrance area, visitors are welcomed by a white staircase with artfully folded steps, visible from the outside. Opposite, a group of our 369 armchairs in purple, together with our Oki and Joco Stone tables, brings color into the space.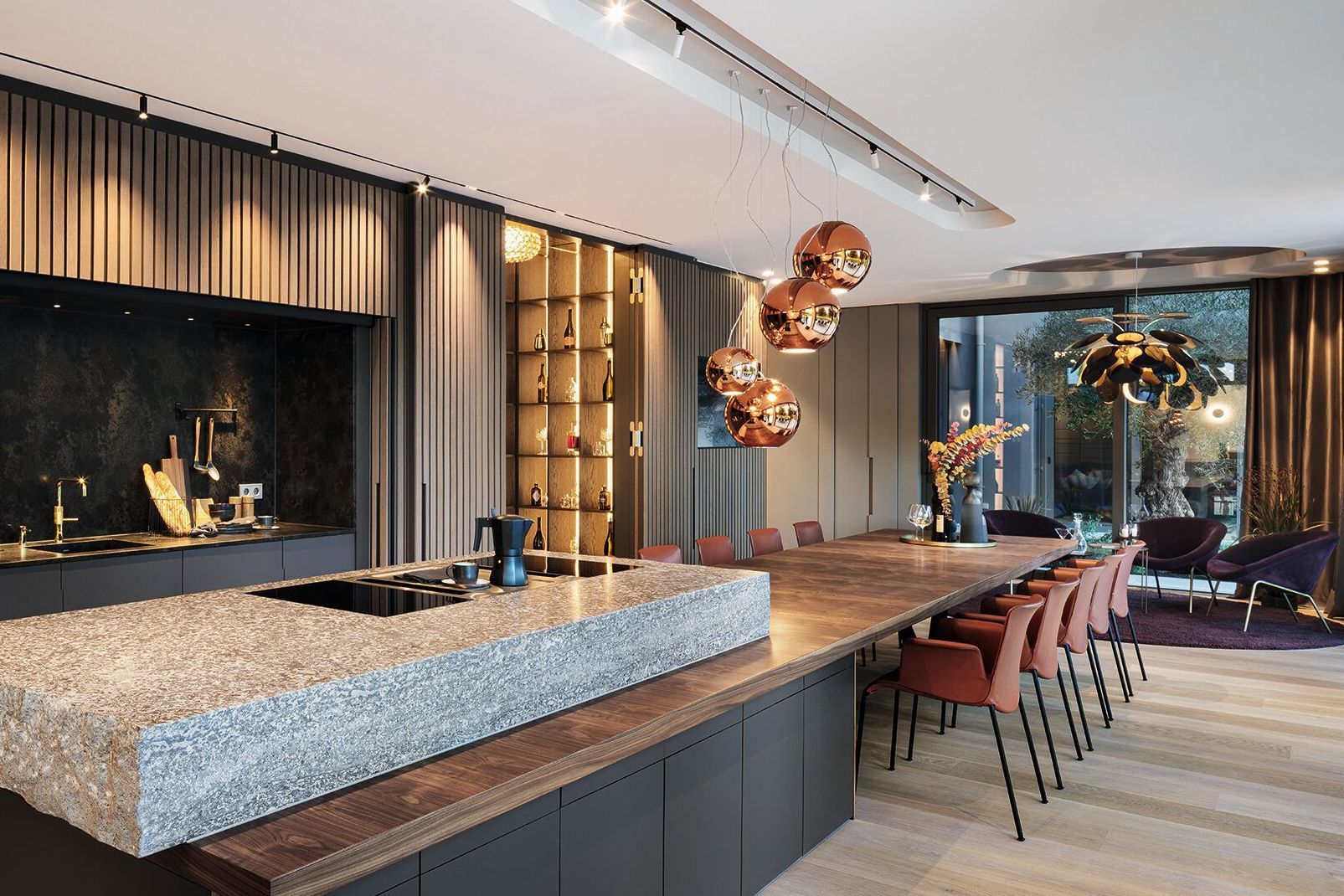 A free-standing kitchen island with a natural limestone worksurface extends to an open dining area, which is surrounded by our Liz chairs. Together with the copper-colored lights, the wood-paneled walls and the parquet floor, it creates a warm, homely atmosphere.