References
Simprug House in Jakarta, Indonesia
Designer furniture and contemporary art characterize the exclusive decor of a customized private house in Jakarta.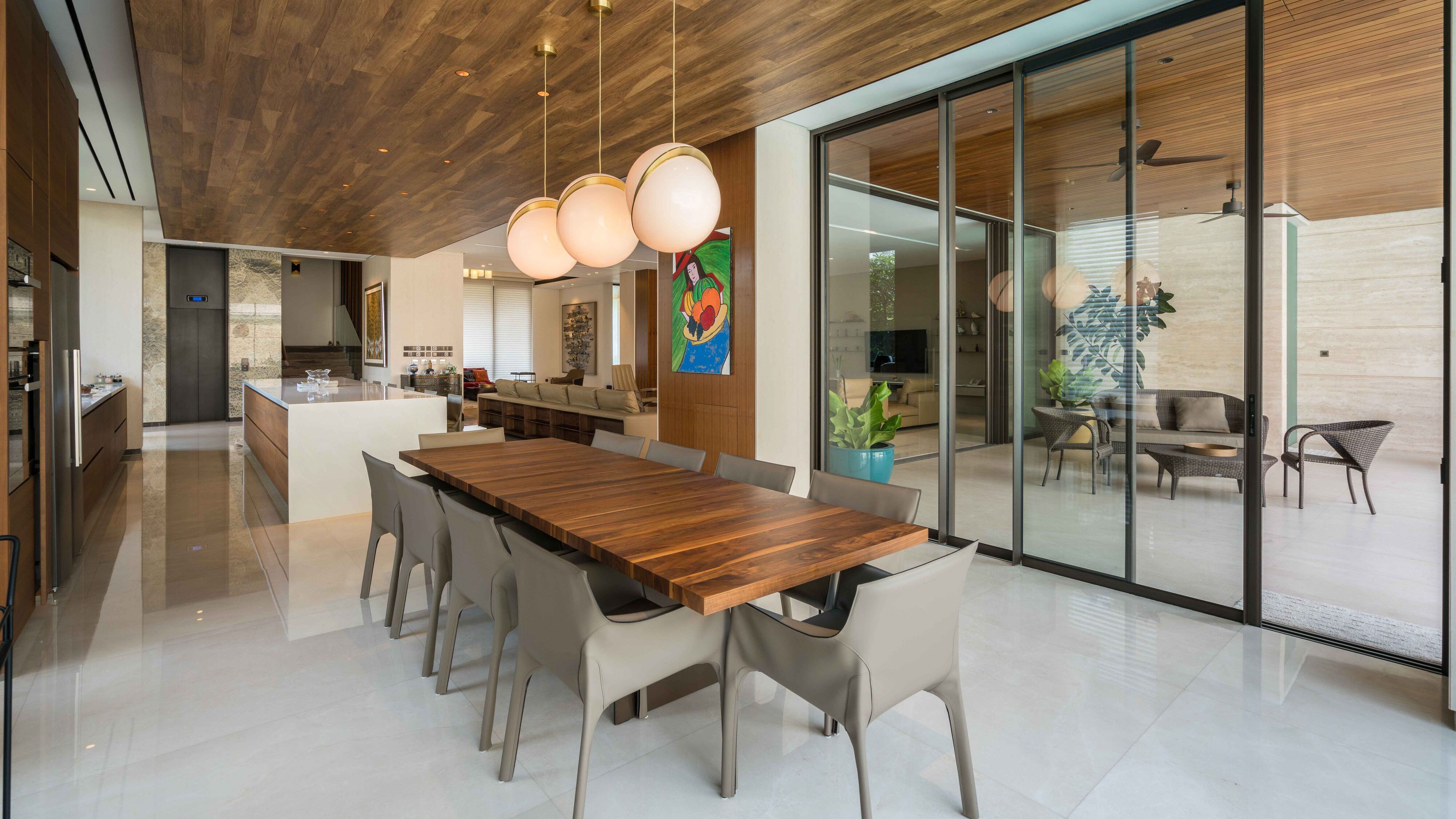 Light gray and brown tones, contemporary art, natural materials and plants characterize the three-storey home in the Indonesian capital Jakarta.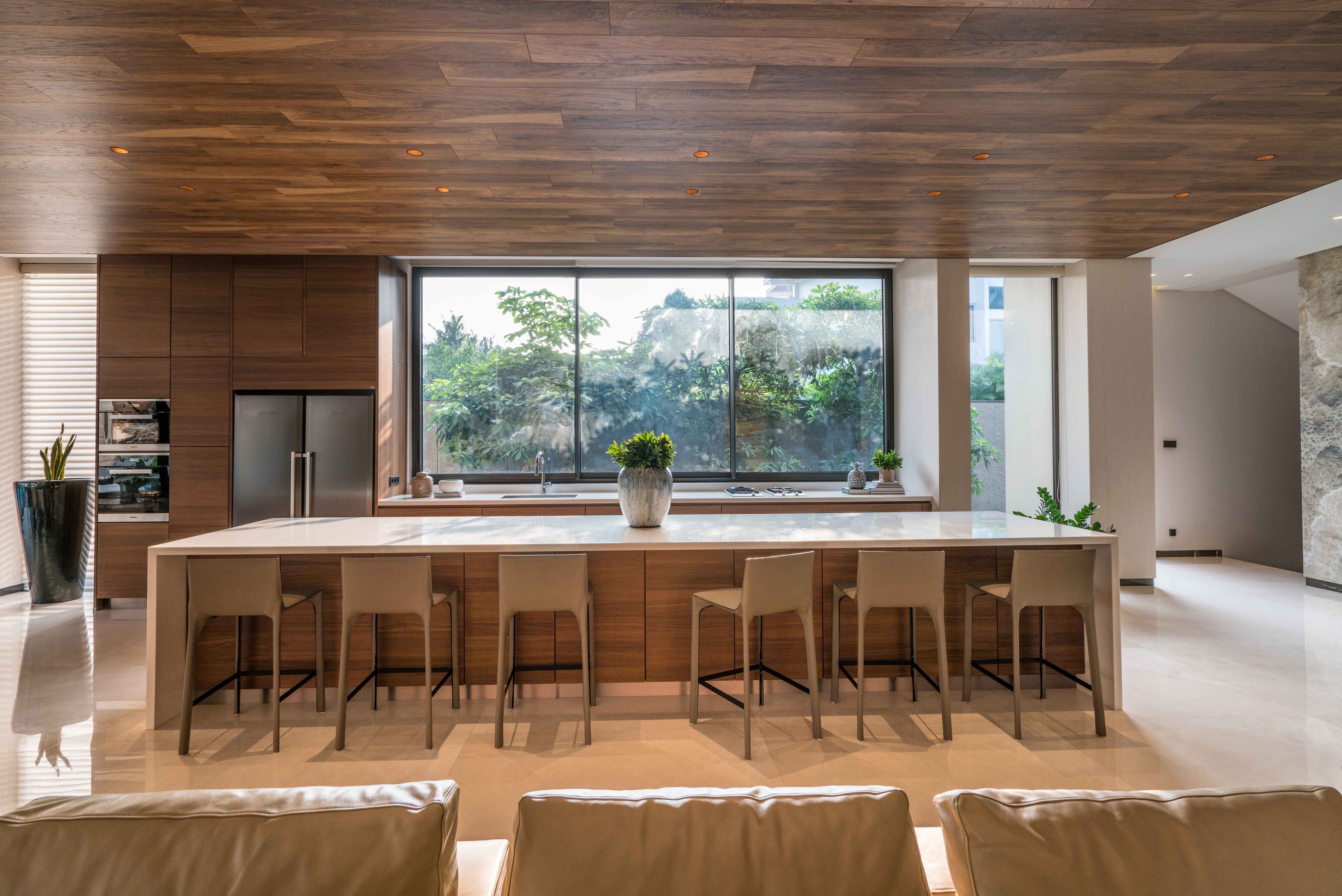 Natural materials and highest quality
The spacious rooms, with wood-paneled ceilings, walls and floors, radiate comfort and elegance. In the living room, our standalone Living Landscape 750 sofa, comfortable Healey Lounge chairs and stools in light brown leather make an inviting seating area. Blankets and cushions lend the high-quality furniture additional individuality.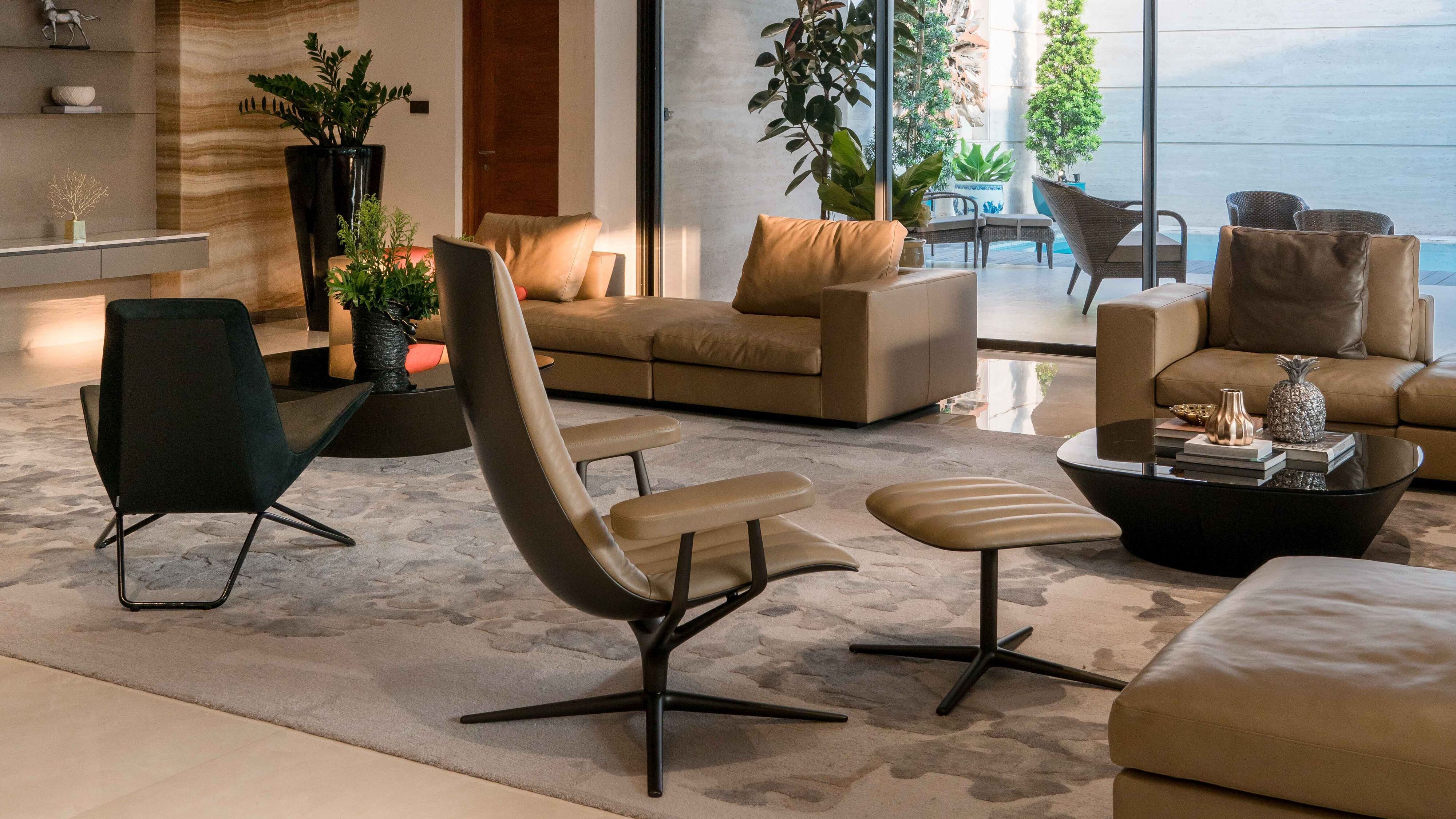 Unique and modern furnishing
A touch of extravagance is exuded by our Foster 520 chairs and Isanka table, which catch the eye in the cozy lounge area. Saddle barstools are placed around the island in the kitchen, with meals served in the dining room at the solid wood Tadeo Table. The large Grand Suite sofa forms the focal point of the living area, which is directly connected to the open kitchen.