References
Shades of Grey apartment in Shanghai, China
The monochrome show apartment with its rich variety of gray tones and elegant furniture by Walter Knoll conveys calm and elegance.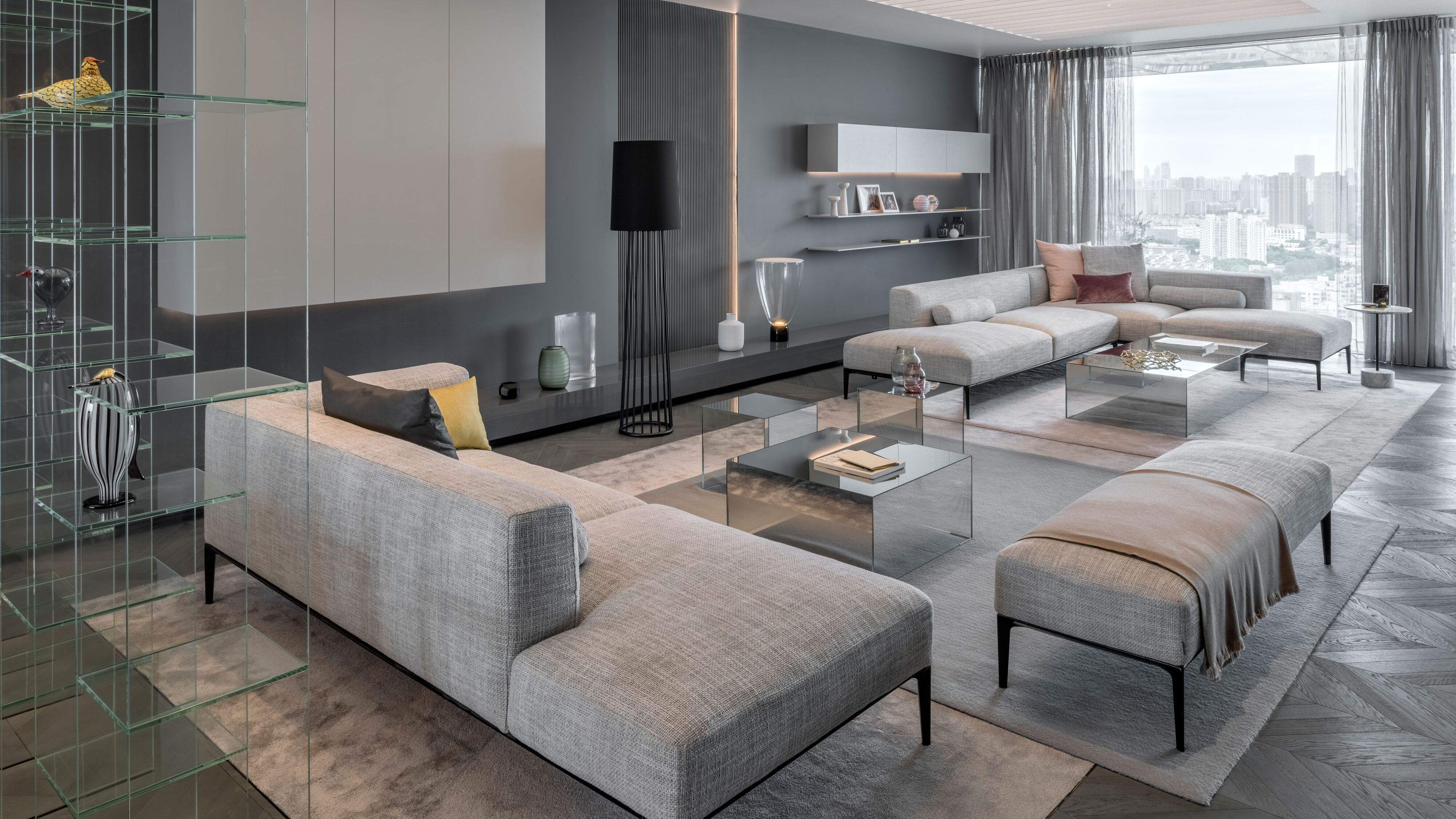 With a focus on different nuances of gray, the 250 square meter show apartment Shades of Grey was developed on the edge of Shanghai's vibrant city center.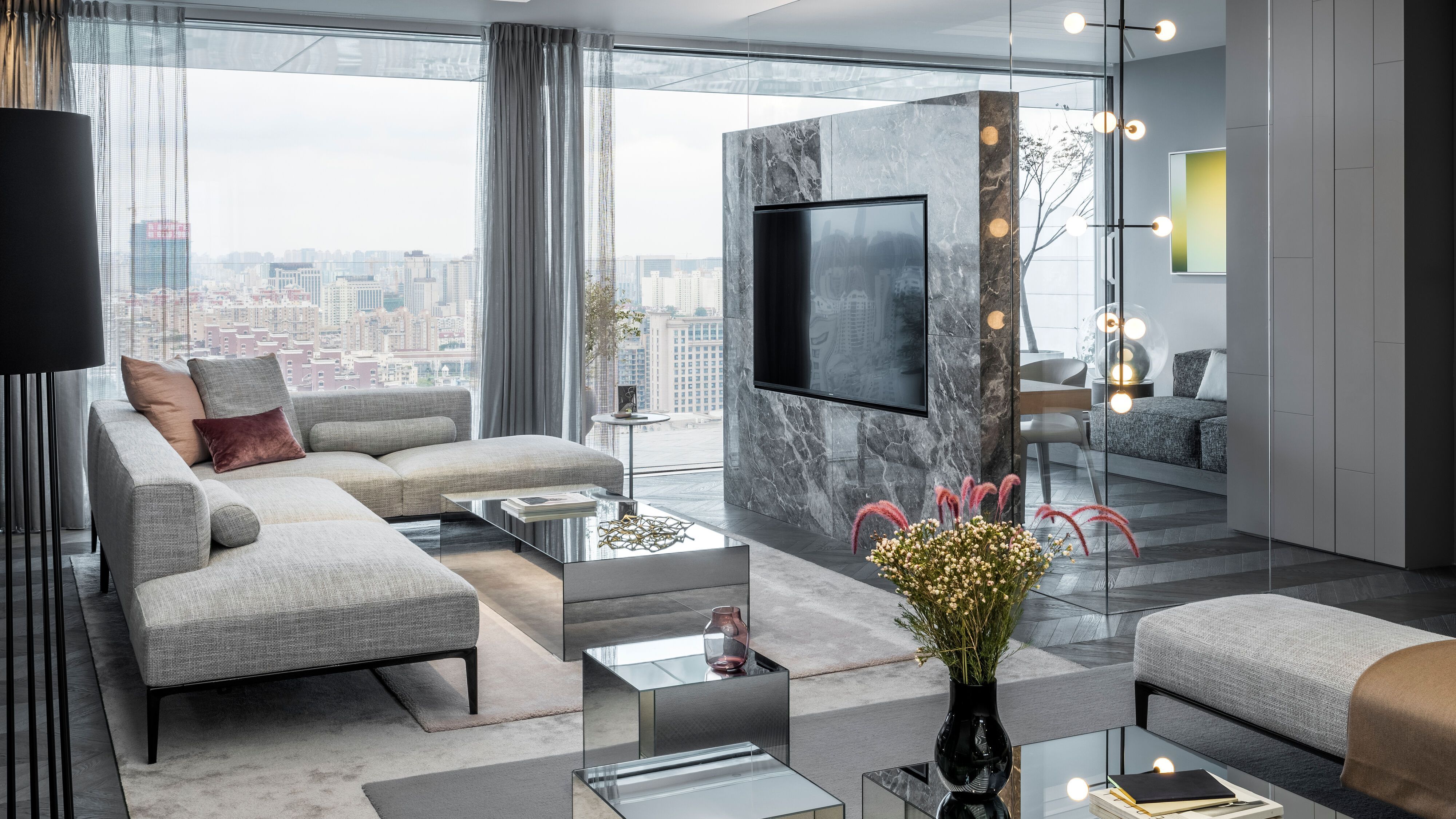 Ippolito Fleitz Group Identity Architects has created a relaxed, calming atmosphere thanks to the carefully coordinated gray tones throughout the entire apartment – from the kitchen units to the carpets via the contemporary Jaan Living Sofas.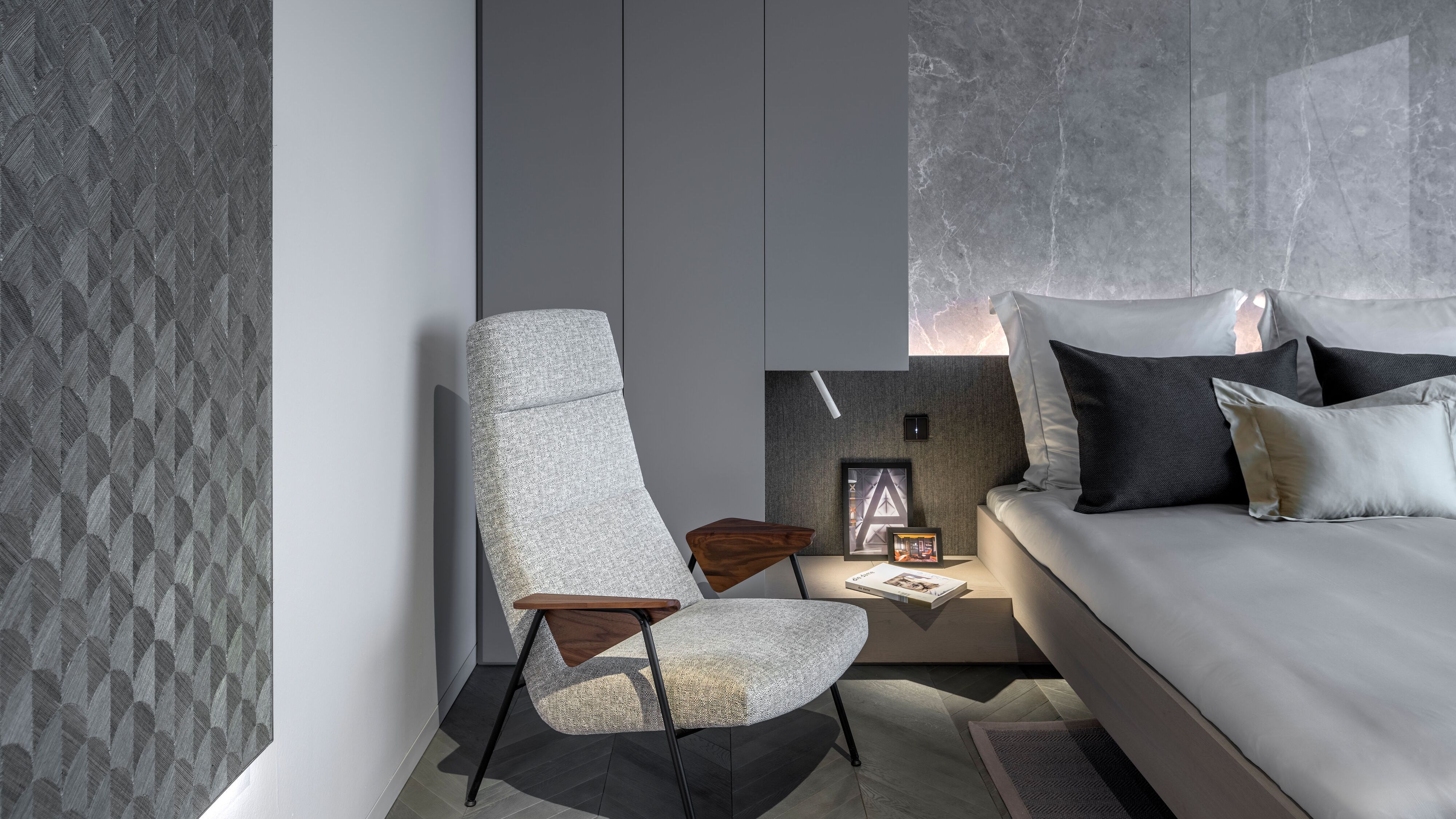 Inspiring and innovative
Elegant and striking pieces of furniture such as our Votteler Chair partner with high-quality materials including marble, dark wood, and glass walls. Small, colored highlights in the form of cushions, porcelain or works of art emphasize specific features. As an elegant apartment, Shades of Grey conveys serenity and balance.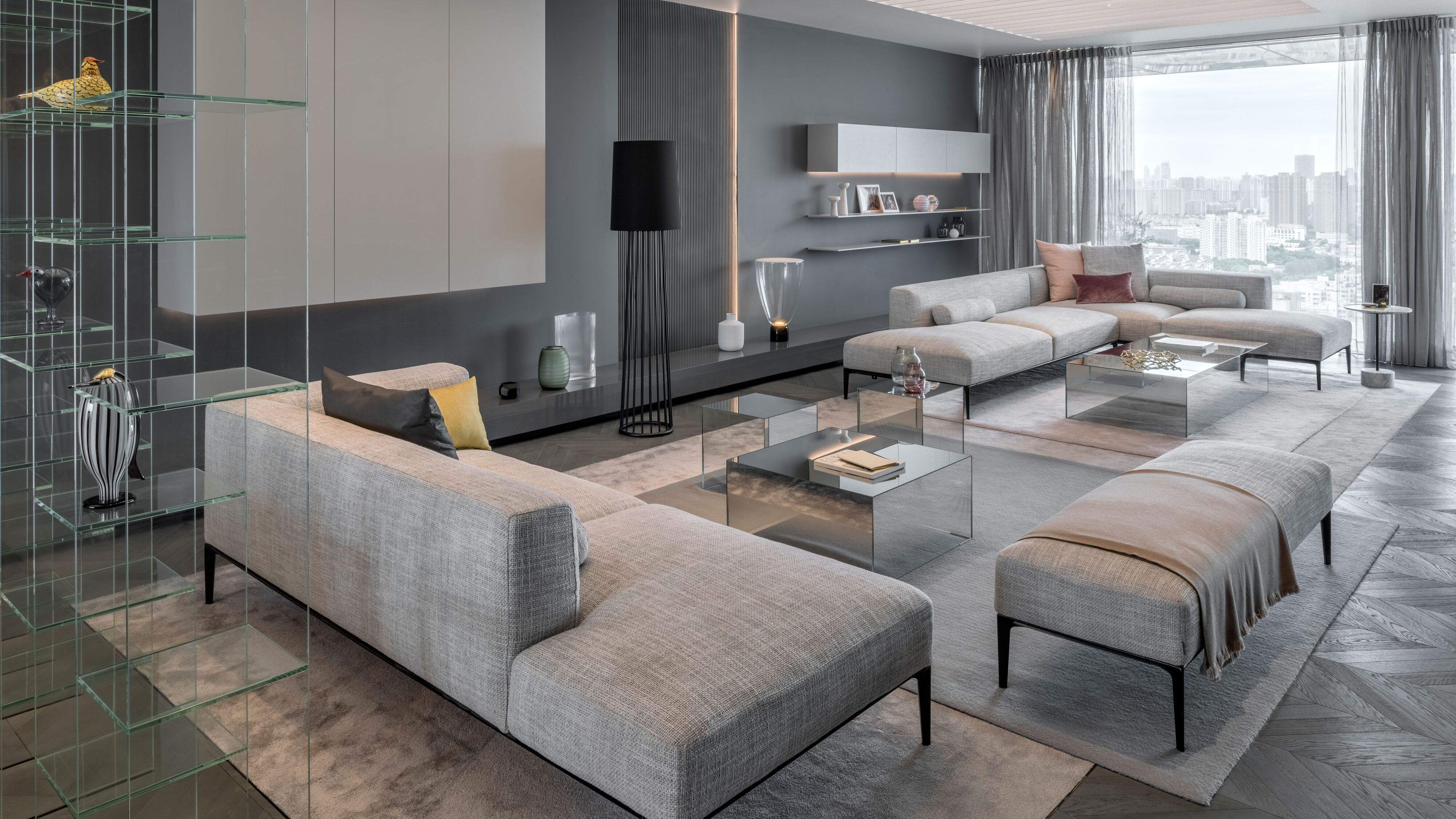 With a view over the city skyline, an urban lifestyle and an awareness of healthy, sustainable living are brought into balance. As part of the modern, green area CEG Schwarzwald, the apartment is embedded in a landscape of 20,000 trees and provides innovative inspiration for living.