References
Schadau Castle in Thun, Switzerland
A historic 19th-century Swiss castle returns to life as a restaurant and hotel thanks to a meticulous, 14-month renovation.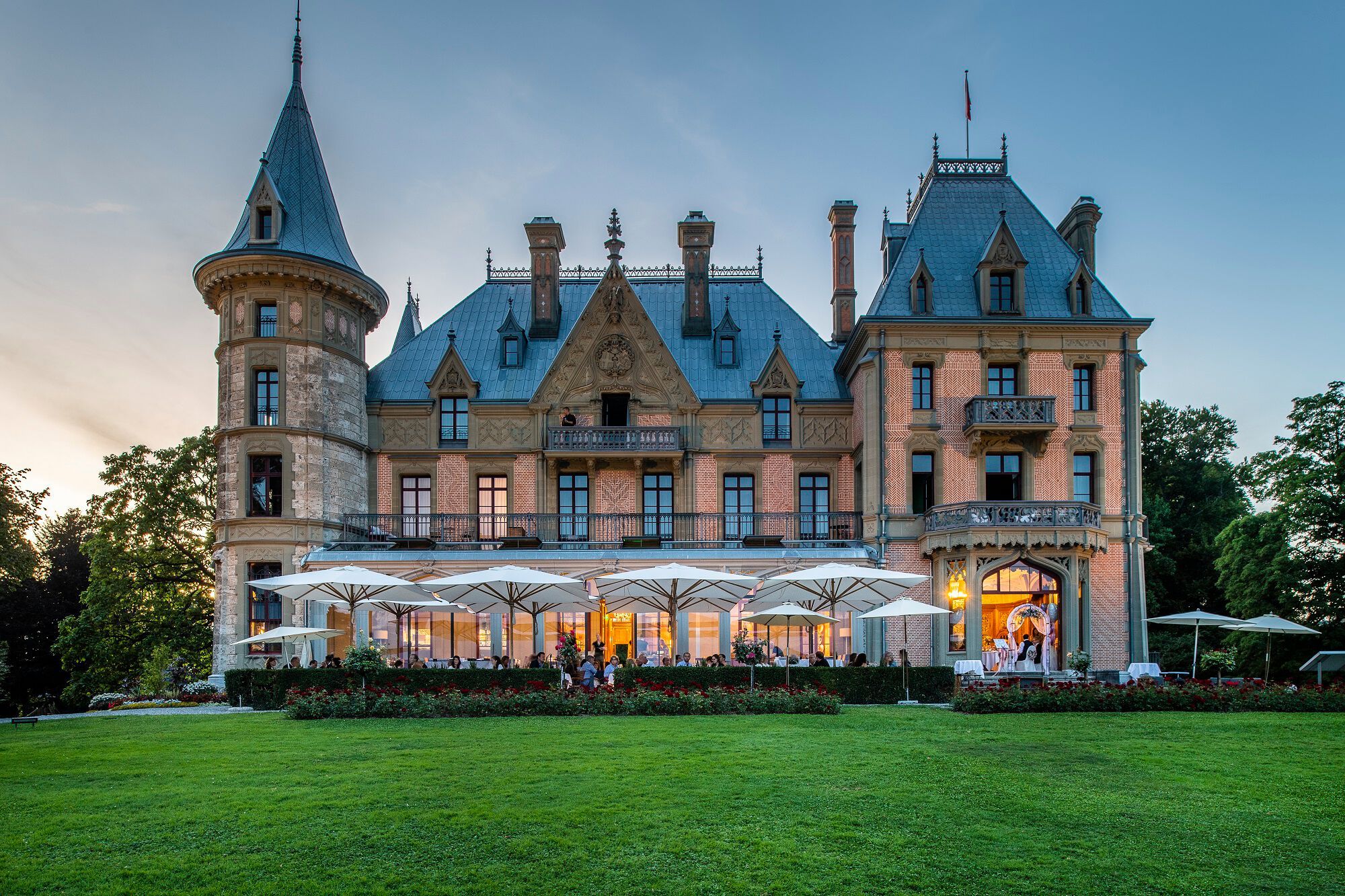 Built in 1852 as the summer residence of the Rougement family, Schadau Castle enjoys an idyllic lakeside location in Thun's lush Schadau Park. The listed building shines in new splendor after a complete renovation of the historic and richly decorated interior, which started in 2018.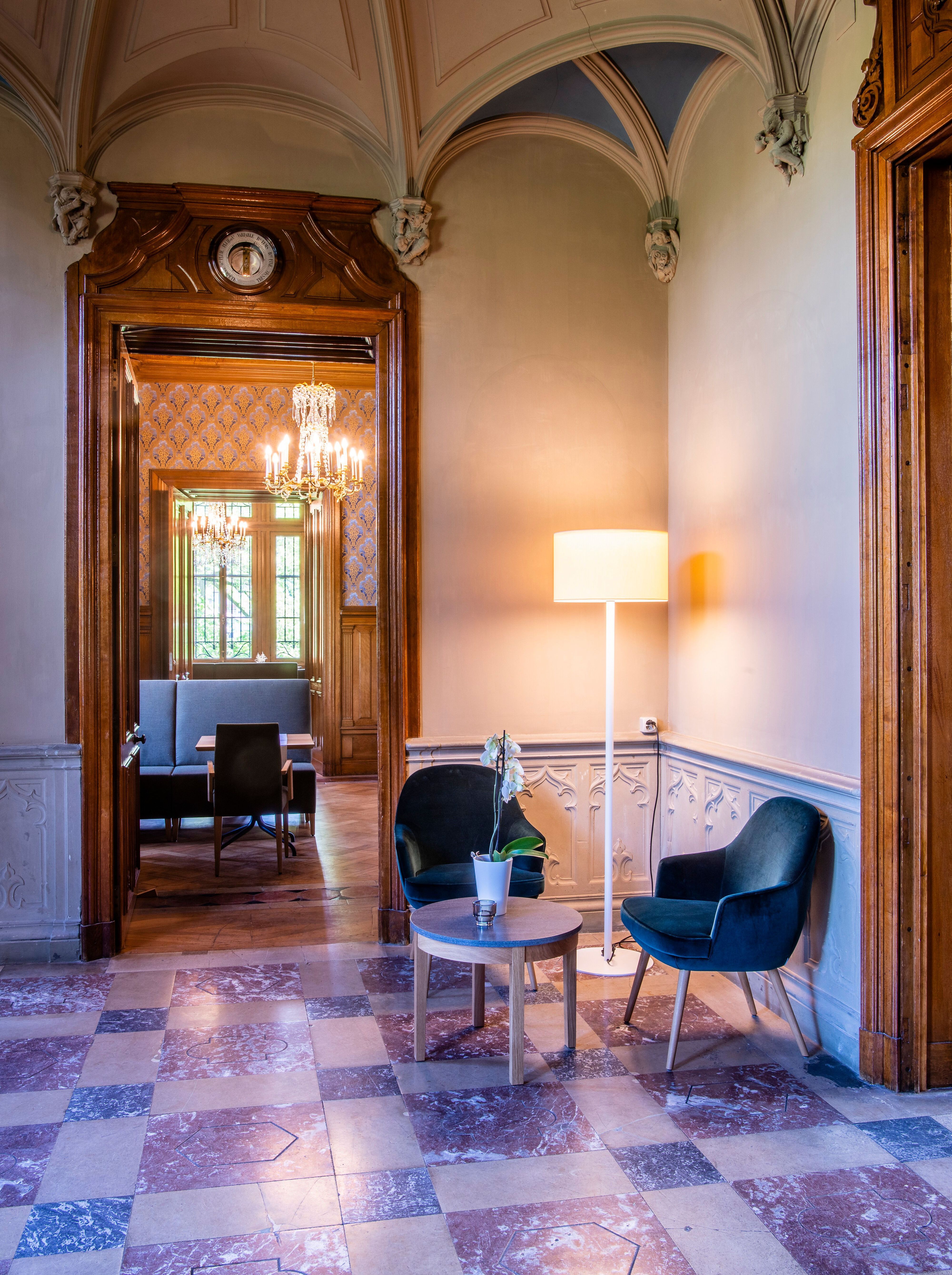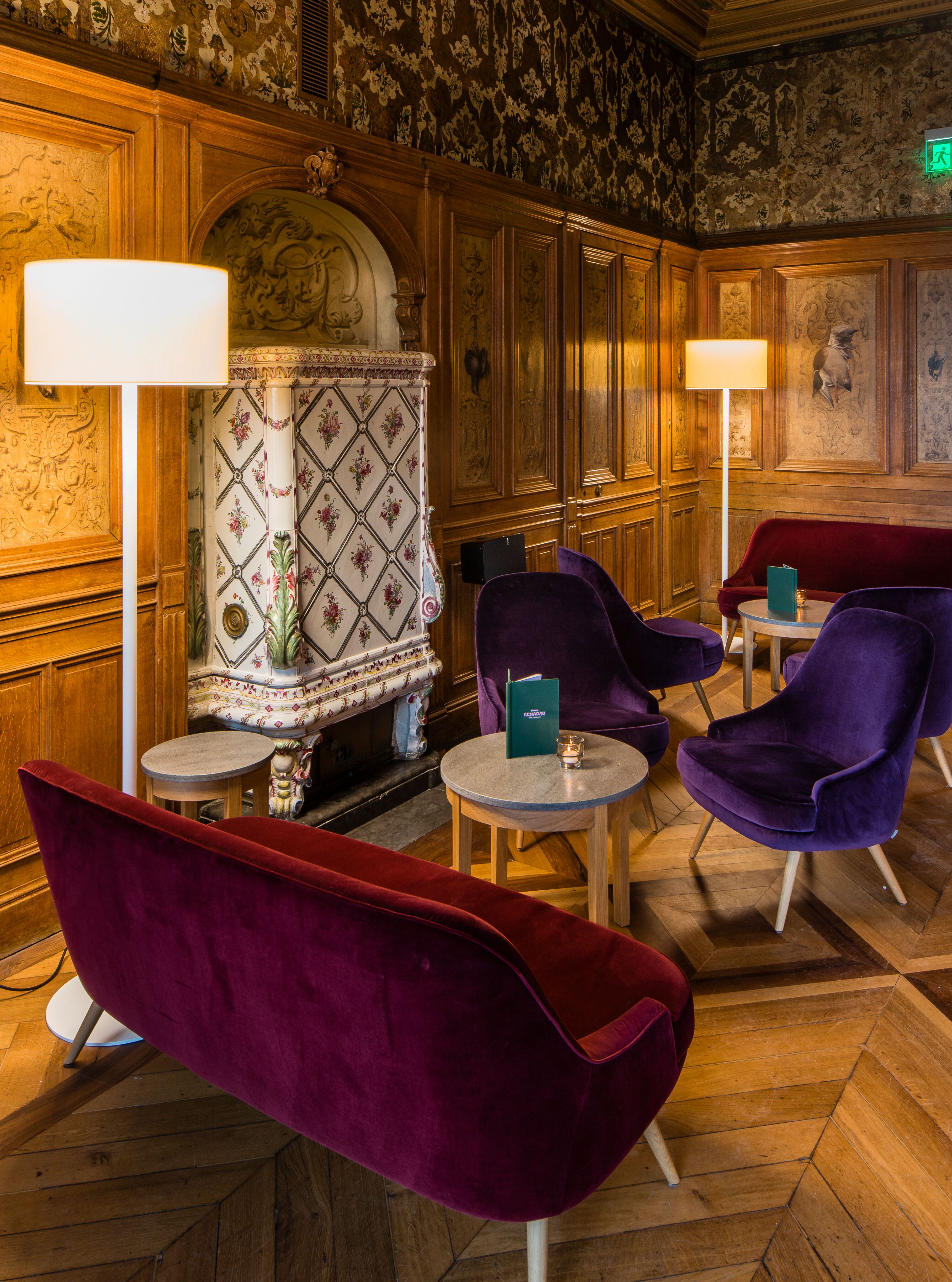 A unique destination
This well-loved landmark of the city of Thun is now open to the public as a restaurant with regional cuisine and a nine-room hotel, while also hosting seminars in an inspiring setting for up to 30 guests.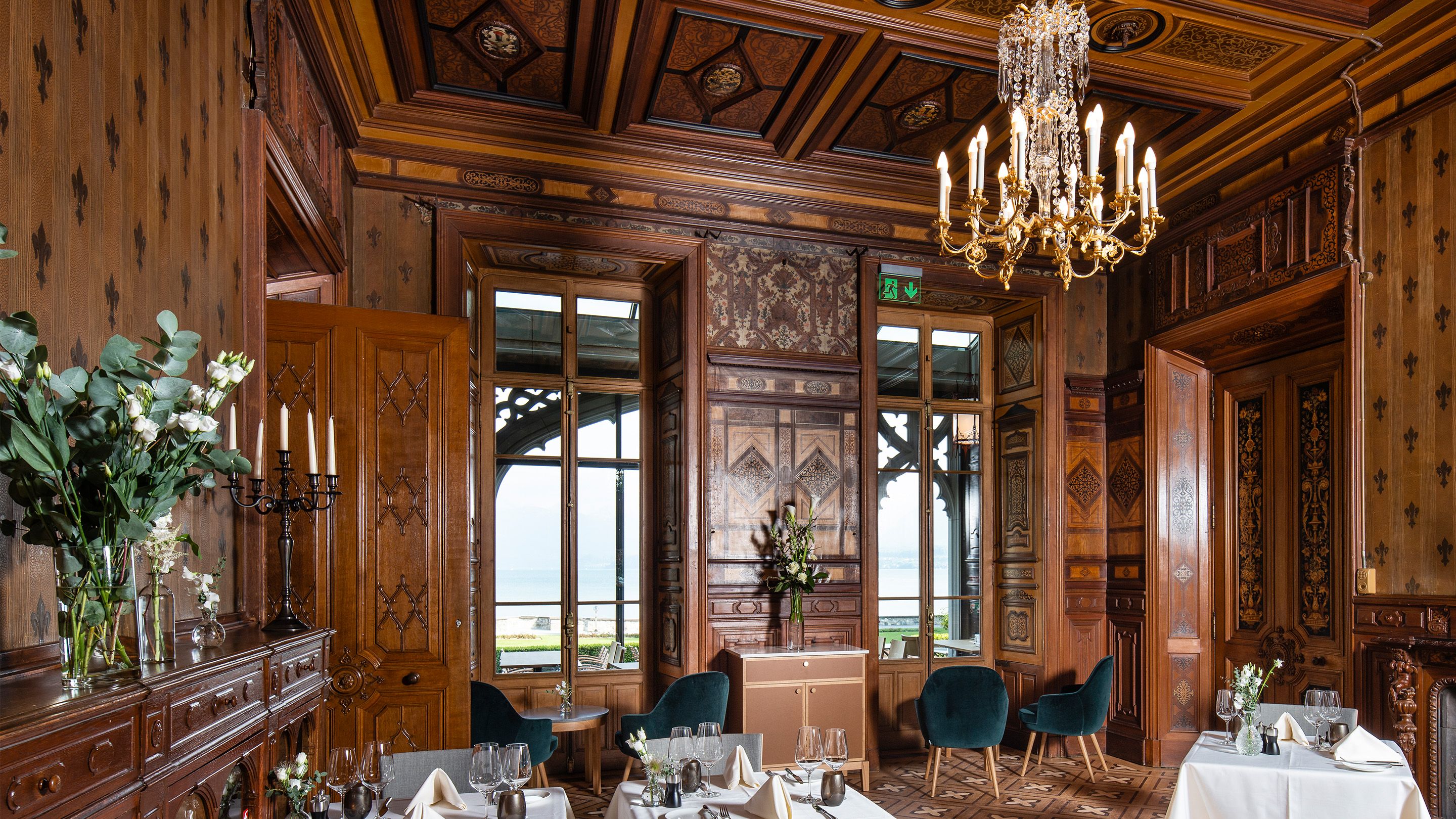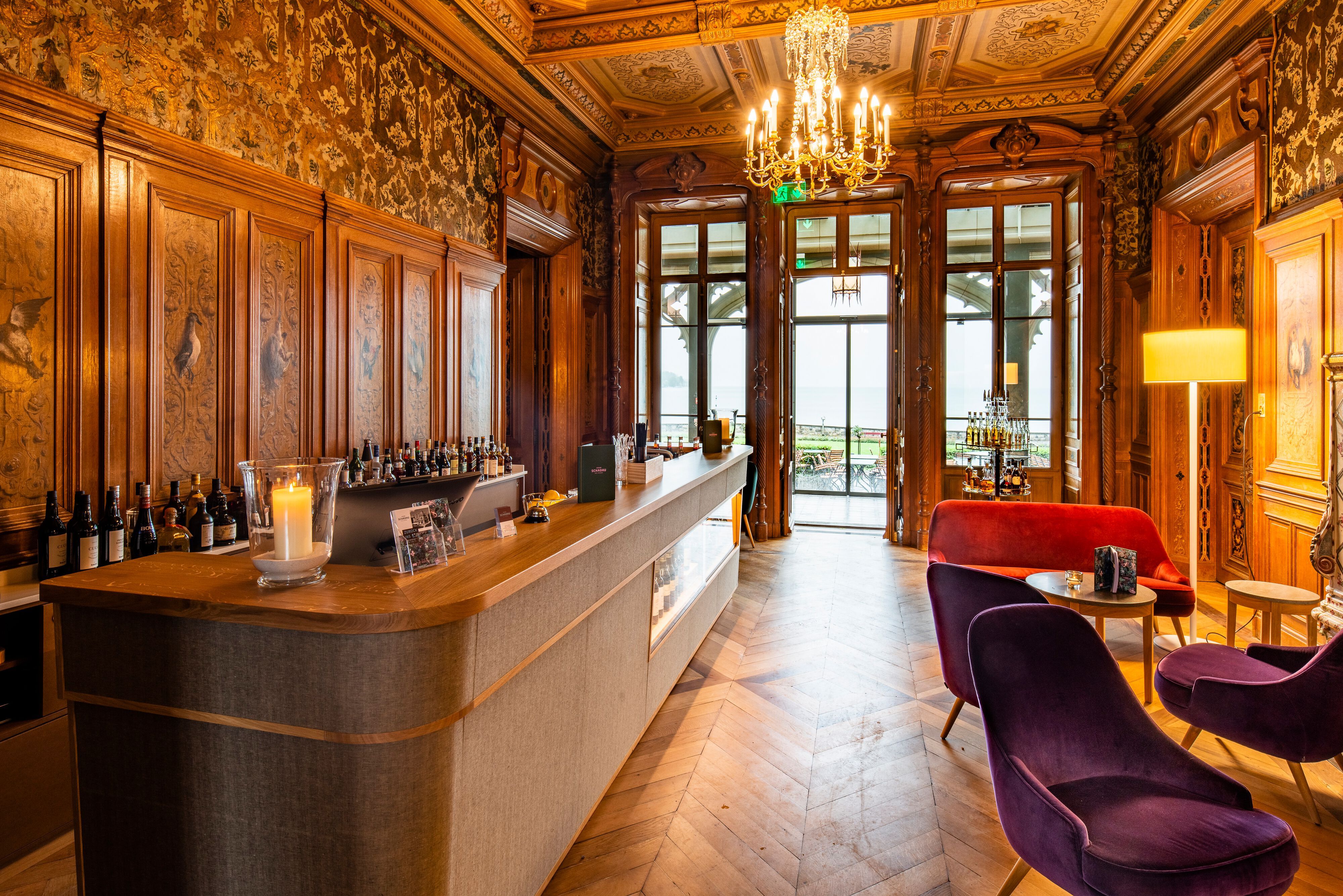 Former glory restored to new splendour
The castle's atmospheric restaurant, lounge and bar feature intricately decorated wood-panelled walls and ceilings. Guests can enjoy the comfort of our 375 Chairs, Armchairs, and Sofas upholstered in rich, jewel-toned velvets.
The chairs from this timeless Walter Knoll series also adorn the opulent foyer with its striking spiral staircase at the heart of this historic building, now enjoying a new lease of life.