References
Apartment in Nizhny Novgorod, Russia
An art-filled maisonette: pared-back design, unique lights and works by Russian artists surround our furniture in a spacious, stylish apartment.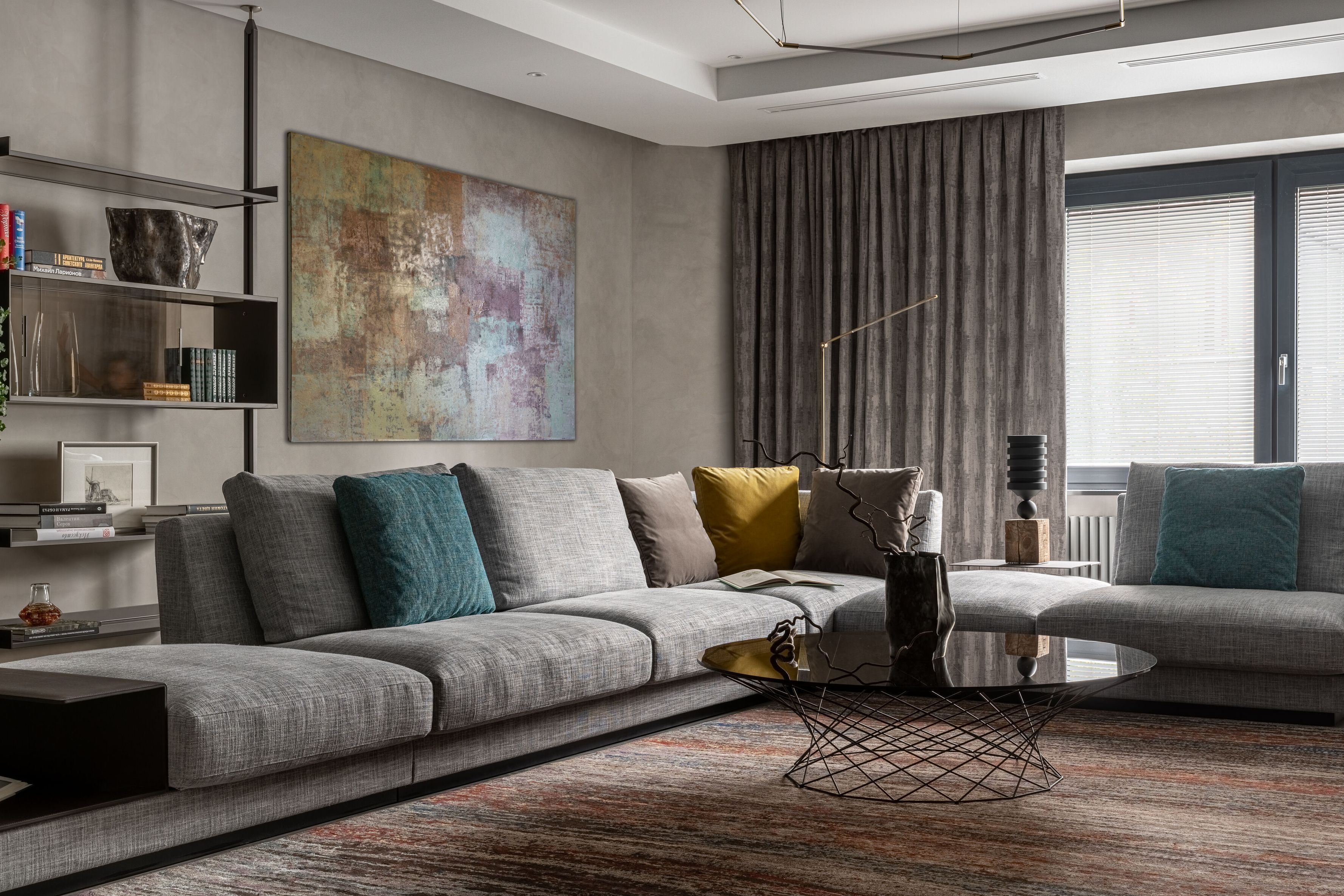 The elegant villa extends over 300 square meters in the center of Nizhny Novgorod, one of the five largest cities in Russia. The two-story family home was designed by the architects Marina and Sergey Tumanin, and features a striking sculptural staircase.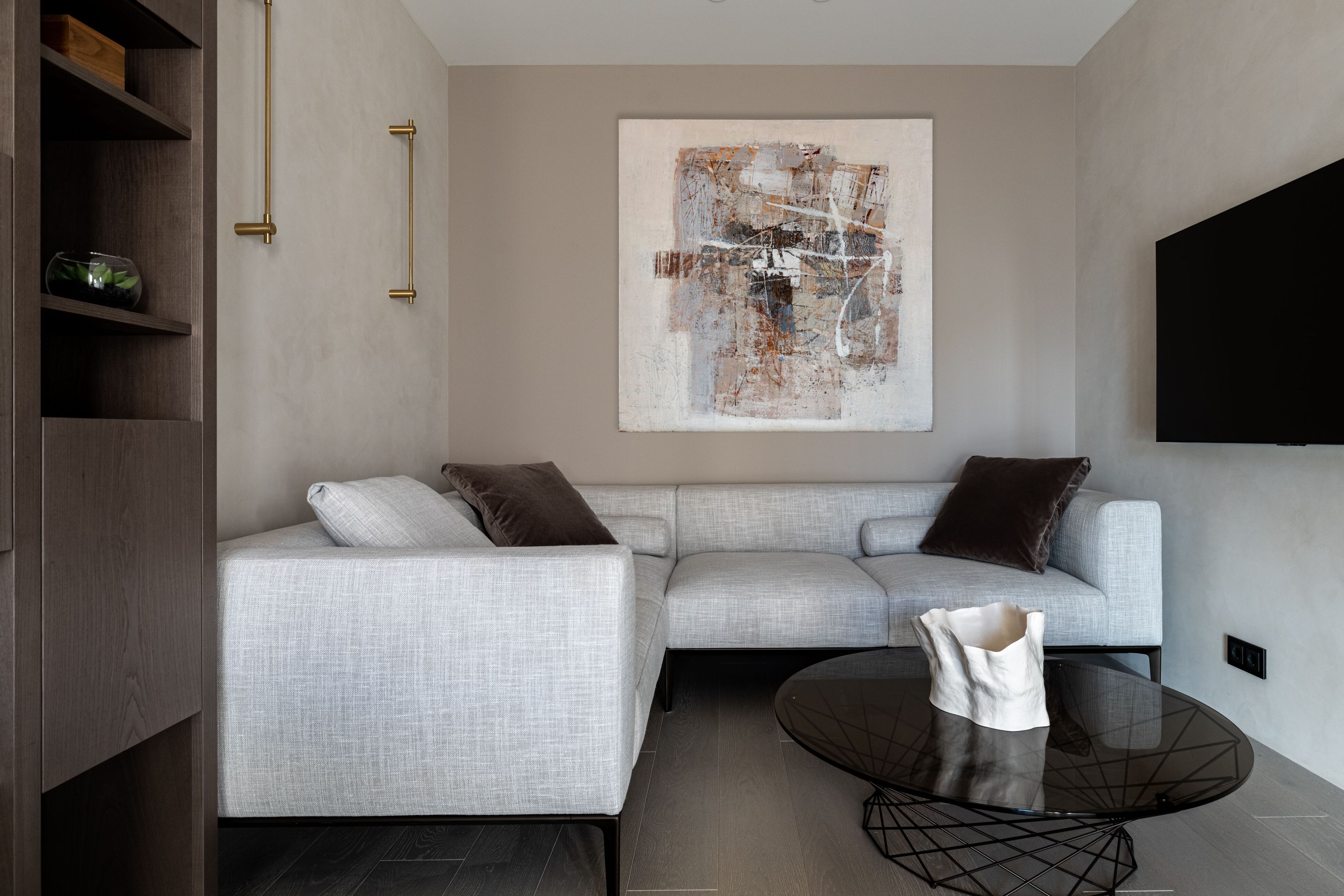 Art, ceramics and a refined atmosphere
In the modern living room, our Grand Suite sofa and Healey Soft armchair create a calm, cozy atmosphere. Simple gray and brown tones are complemented by colored pillows, the Kina carpet from our Legends of Carpets collection, and the shimmering artistic work of Olga Shagina. These abstract oil paintings are visual highlights of the living room, along-side our Oota table, wooden sculptures by Zlata Kornilova, and nature-inspired ceramics by Svetlana Levadnaja.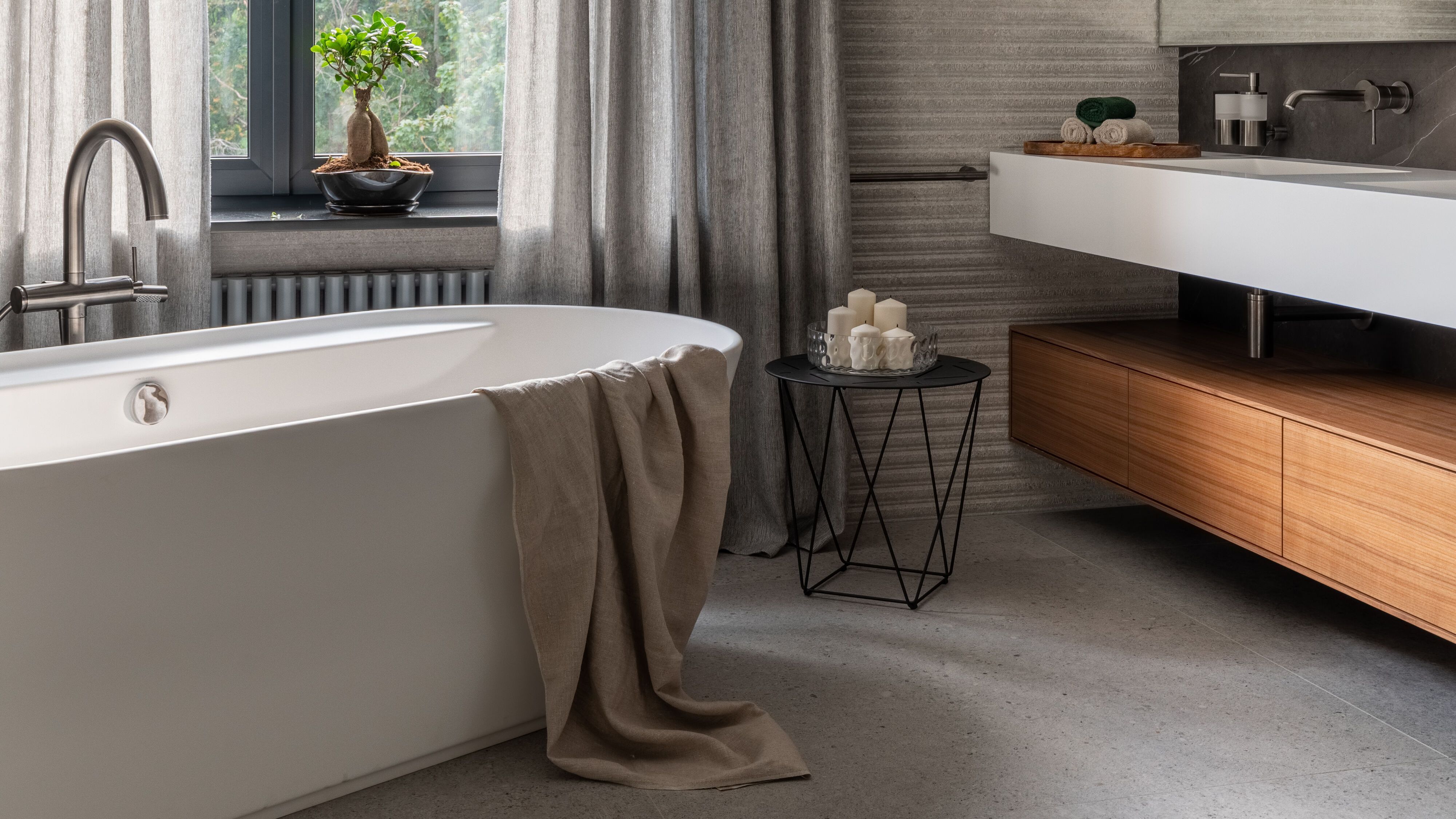 Calming interiors with bold accents
The interiors throughout the house are shaped by our timeless furniture, which perfectly complements the contemporary works of art. Our Jaan Living sofa in light gray and the delicate Oota table lend the lounge calm and clarity.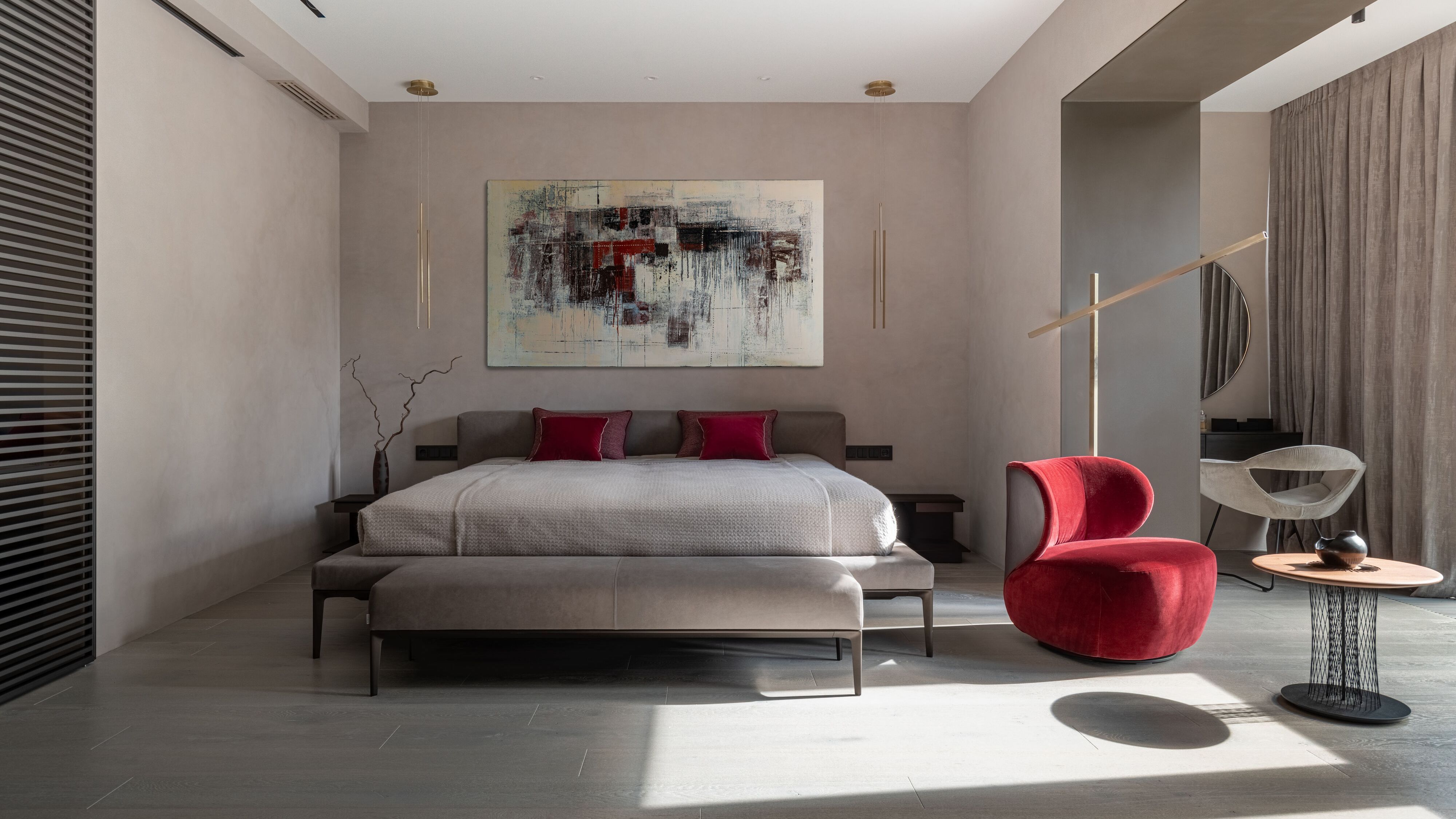 Gray finish and design highlights
Our Jaan bed is the focal point of the light-filled bedroom. The Vladi table and elegant Bao and Rumi armchairs complete the minimal interior design dominated by shades of gray. In the working areas, our Lox and Leadchair Executive chairs, together with our Exec-V desk, provide comfortable places to sit. In the kitchen, our Saddle bar stools in dark red are lined up around the simple kitchen island to understated effect.
Timelessness, comfort and coziness
Our classic Vostra armchairs in light yellow and blue bring accent color into the children's rooms, exuding timelessness and dynamism. In the artfully illuminated hallway, our Seat-ing Stone stools welcome the residents, bringing both linear design and coziness into this exclusive Volga city residence.