References
Executive Suite in London, UK
The Executive Suite on one of the upper floors of an impressive commercial building in the heart of the City of London reflects the prestige of the renowned institution from the financial sector.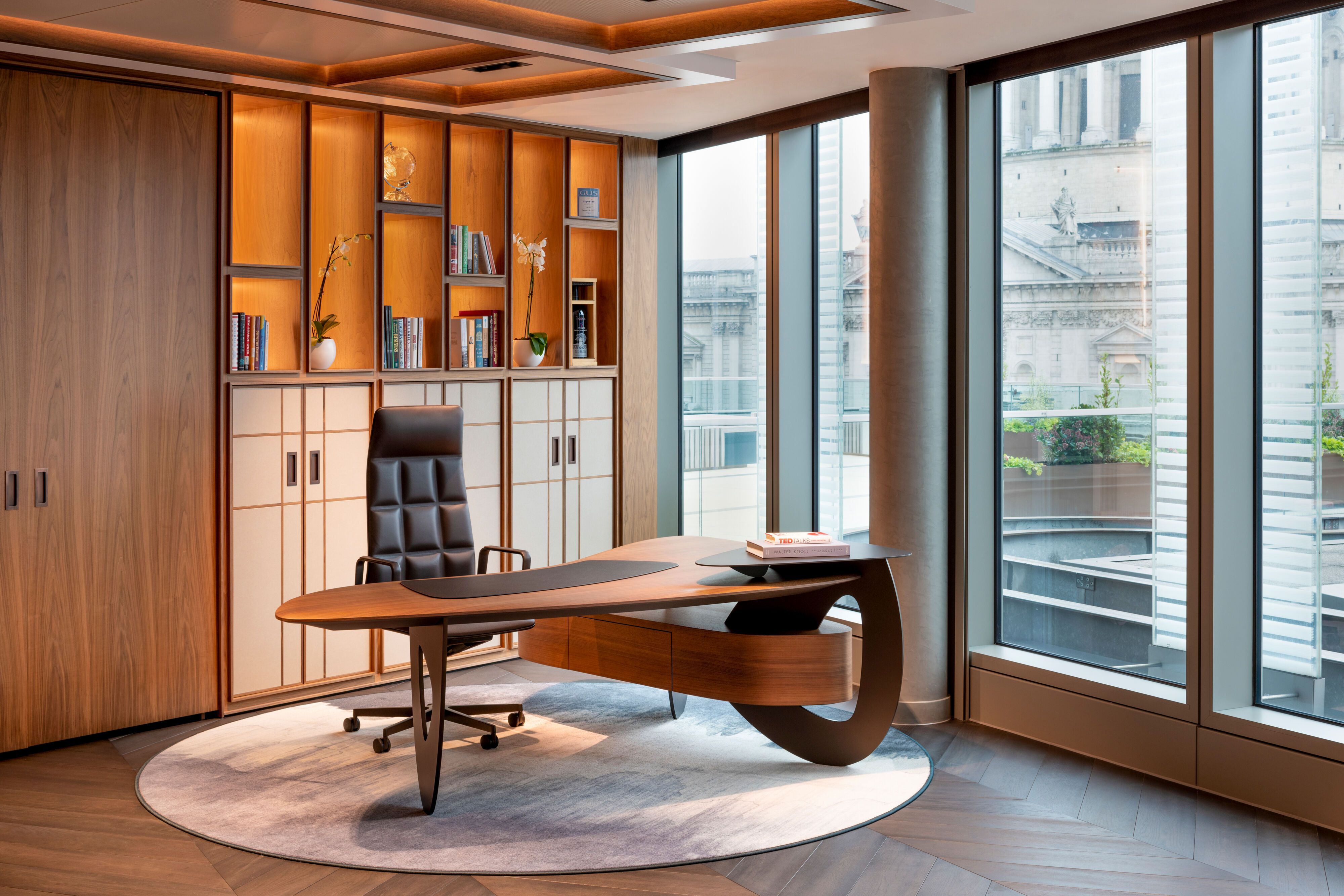 A complete office fit-out of the sixth floor of a leading financial institution is no easy task. Interior designers ODInteriors rose to the challenge by focussing on close collaboration with all teams and the highest quality standards from beginning to end. Several Walter Knoll pieces were chosen for the prestigious executive suite, designed by Broadway Malyan to reflect the status of the highly regarded institution.
Finest craftsmanship
The executive suite is fitted out with bespoke, high-end joinery, and the emphasis on craftsmanship and exceptional materials is mirrored in the choice of furniture. Our sculptural Tama Desk shapes the atmosphere of the room, its organic form and tactile surfaces providing a new definition for an executive workspace. Our Leadchair Executive swivel chair in smooth black leather is the perfect partner for this unique design, both products designed by EOOS.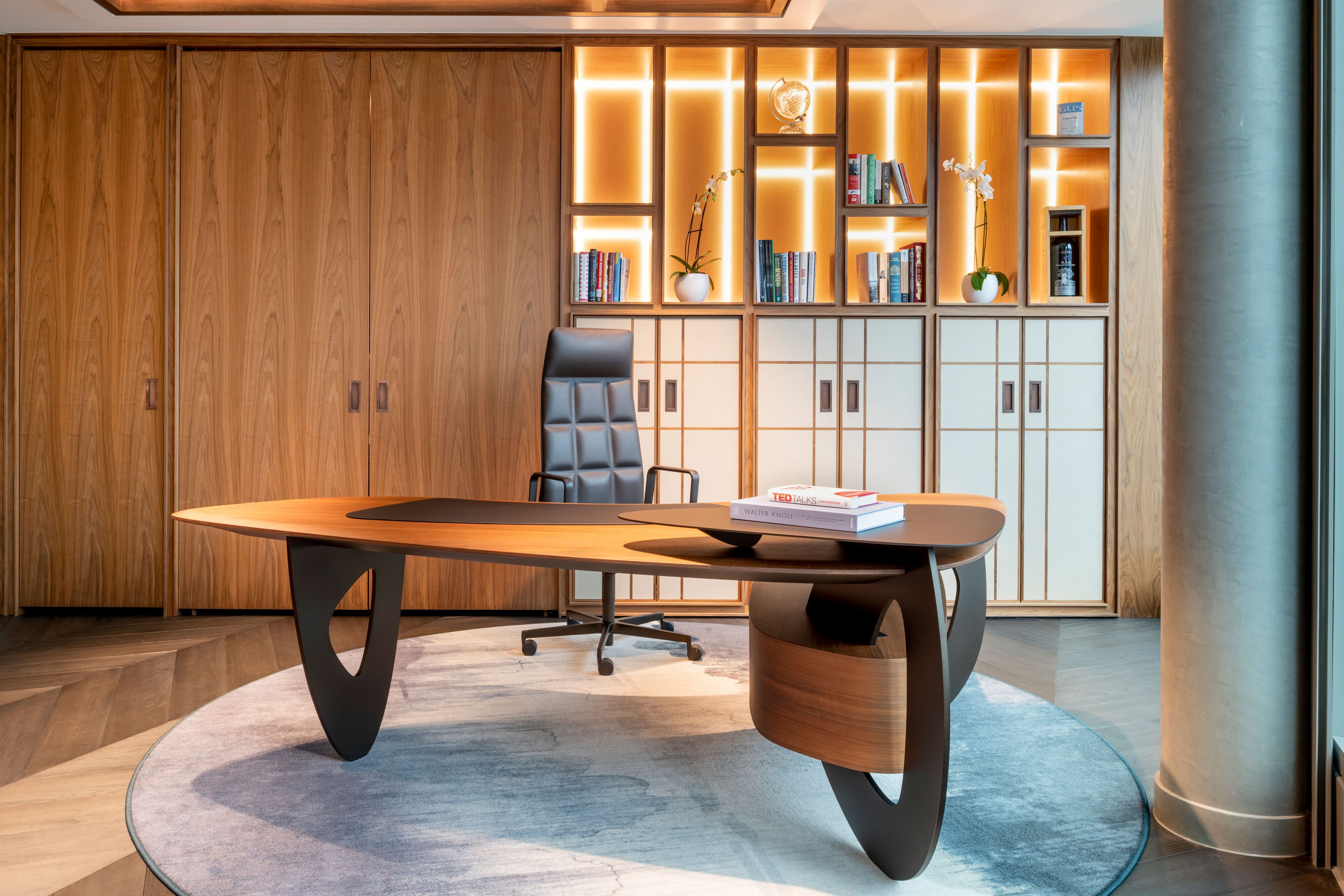 Communication is key
Our Fabricius Armchairs provide an elegant setting for informal discussions, crafted in black chrome steel and soft leather. Precision meets comfort in this 1970s design from Preben Fabricius, which combines Scandinavian functionality with a relaxed, casual appeal.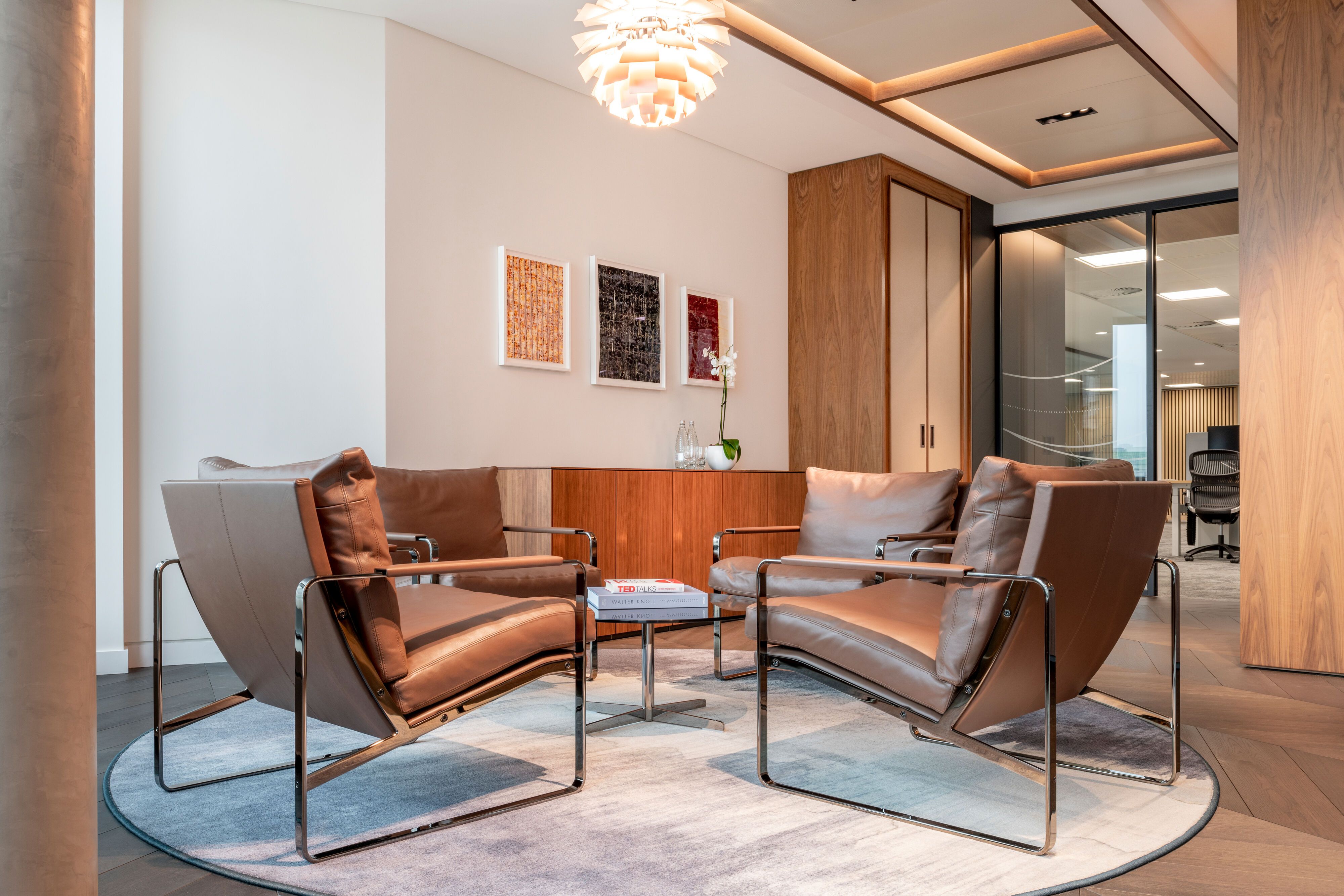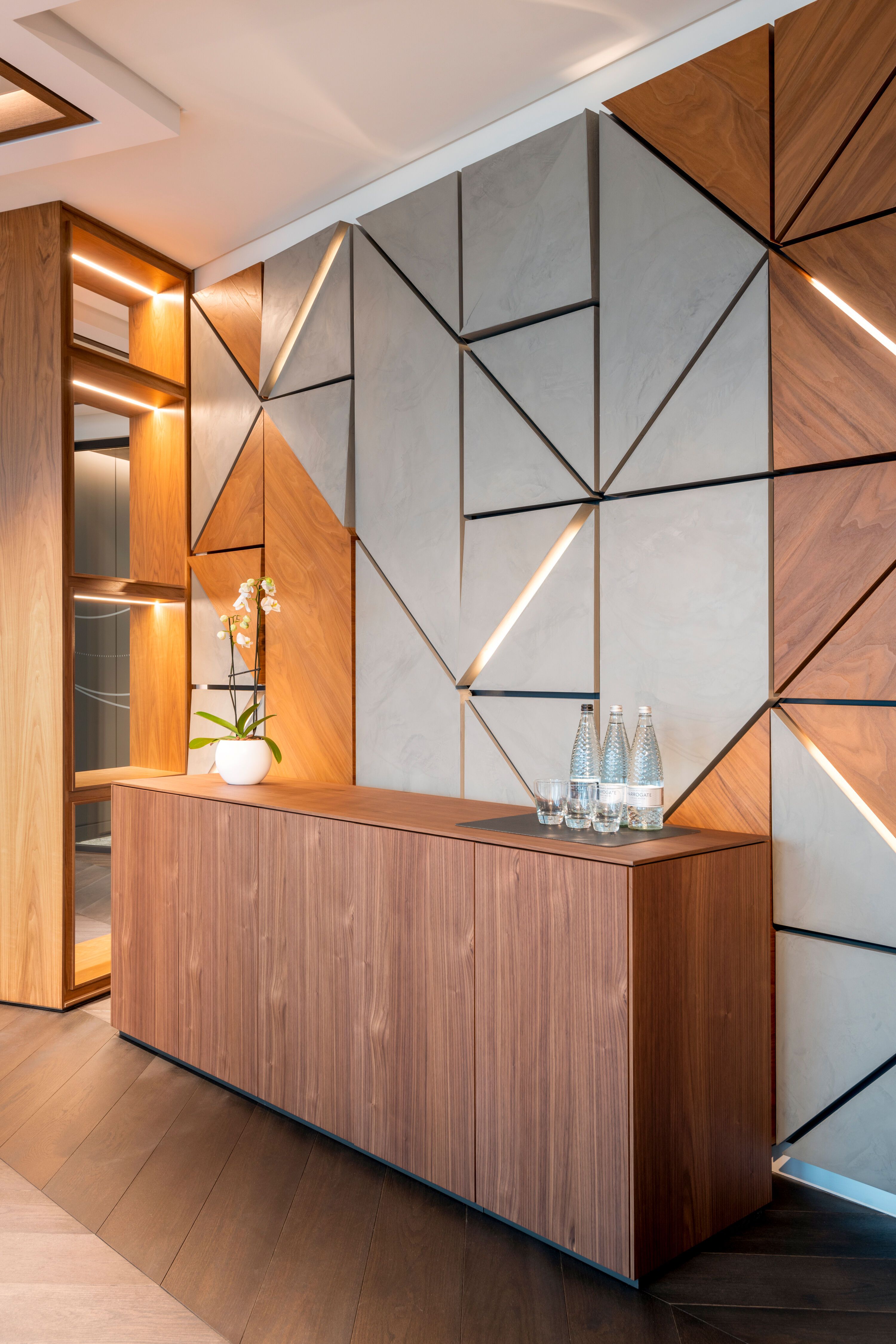 The minimalist aesthetic of our Mason Sideboard promotes creative thinking and clarity of action: two essential qualities in today's fast moving financial world.